A HOT SUMMER DAY — CRAYONS MELTING! — YET KIDS CAME BY NON-STOP TO GO ON ADVENTURES WITH JANE & JAKE!
Annapolis is a place of water sports and family fun adventures! The Historic Annapolis Arts & Entertainment District is a draw from people worldwide–"A destination not to be missed", some visitors said to me today.
Each time JNP is part of the Festival, the day is literally a non-stop of parents and kids (5-12+ yrs old), grand-parents and kids, and just interested, caring adults — all wanting to listen to story time as I read our chapter book series, Jane & Jake's Adventures to Awesome.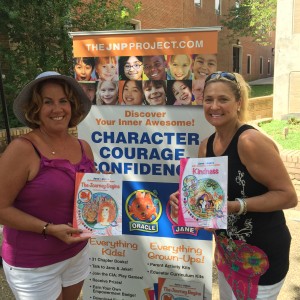 Bright and early I met Ms. Cathy Reinhold from Houston, TX — she was all thumbs up over JNP's healthy self-esteem toolbox of books+. She was excited to tell me, "I have been a teacher for 30+ years, and left my school system to begin coaching parents and children on social emotional learning, and The JNP Project is RIGHT ON TARGET with their amazing adventure books and supporting tools–bravo!!"
Cathy is the co-founder of Culver Community Youth Center (an extension of the Boys and Girls Club of America), and says she will definitely be using and promoting JNP products to her kids, parents and in education arenas in the Houston area — THANKS CATHY!! for being an empowering leader for kids healthy self-esteem.

An additional THANK YOU shout out to AnnapolisEyeCare.com for taking a stack of our JNP collateral brochures for their office! We can see you getting empowered!
A few pix of just some of the fun we had today!…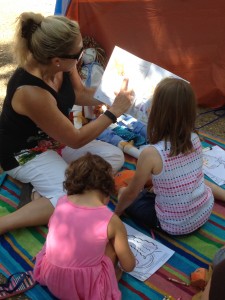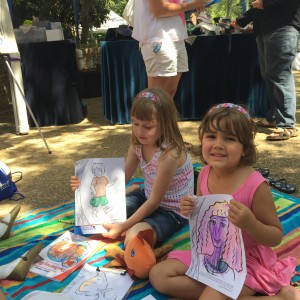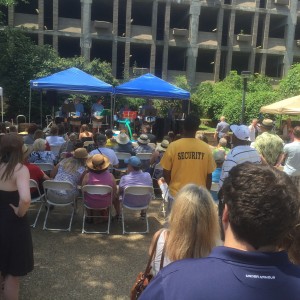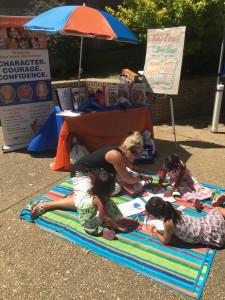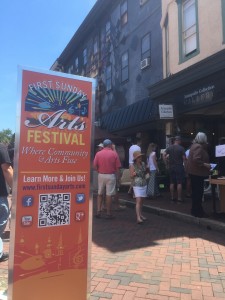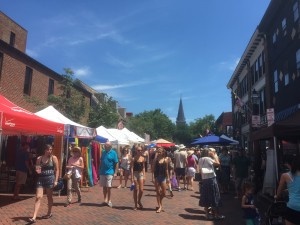 Last month local news promoted the Arts Festival! FOX 45 NEWS was there to kick off the summertime events, starting with The JNP Project–THANKS! FOX!!