Could you help The JNP Project™ "get noticed"?

Here are three great ways that you can help get JNP noticed, spread the word about The JNP Project, and affirm our commitment to nurturing kids' healthy self-esteem: their inner-awesome superpowers of character, courage, and confidence.

Please feel free to choose one, two, or all three opportunities described below to give your honest review of JNP. Thank you!

Click the TESTIMONIALS button to see
what other JNP supporters had to rave about…
AMAZON BOOK REVIEWS: JNP's Jane & Jake's Adventures to Awesome™ children's books
Click on one or more buttons below (Bk0, Bk1, Bk2) to post your review of JNP children's books in the Jane & Jake's Adventures to Awesome series: The Journey Begins (Bk 0/Prequel), Awesome Truth (Bk 1), and Awesome Kindness (Bk 2).
Note: A free PDF copy of Jane & Jake's Adventures to Awesome: The Journey Begins (Bk 0/The Prequel) is available here.
P.S. Reviewing an item on Amazon.com does not require purchasing that particular book on Amazon.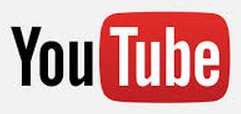 Click on the link to the left to watch the JNP YouTube channel. Then show us that you like what you hear about JNP by clicking on the thumbs-up icon.
And please do subscribe to JNP's YouTube channel. If you click the gear icon next to the JNP logo and check "Send me all notifications for this channel," YouTube will let you know whenever JNP uploads a new video.
GOOGLE+ REVIEW: The JNP Project — Review our Mission, our products, and our efforts to help kids' self-esteem empowerment


 Click on the link to the left. This will take you directly to The JNP Project's Google+ page. On this page look for a box (right column) that says "Review Summary." Click on the pencil icon and the words "Write a Review." A pop-up box will invite you to rate The JNP Project and to "Describe your experience." Finally, click "Publish." In a short while your review will appear at the bottom of The JNP Google+ "About" page. Any reviews that you write will be public and attributed to your Google+ name.
DON'T HAVE A GOOGLE+ ACCOUNT? NO PROBLEM!
Signing up is simple. If you already have a Gmail account, just SIGN IN TO JOIN GOOGLE+.
If you don't have a Gmail account, you can SET ONE UP HERE. Follow the easy steps and you are on your way to writing reviews!
NOTE: This review requires a free Google+ account.
JNP WEBSITE REVIEW: The JNP Project

–Review our Mission, our products, and our efforts to help kids' self-esteem empowerment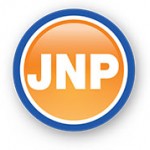 Contact JNP directly (on-line website form) to share your experiences with our products and brand so we can inspire other caring adults to nurture a healthy self-esteem in their kids, too. You can also email us at: EsteemMovement@theJNPproject.com