My new directive turned me to examine how a "start-up" business was actually defined, and how would an investor view its value? Yes, investor. With creative estimates high in the hundreds of thousands of dollars for interactive products, venture capital was still on the table as a viable option.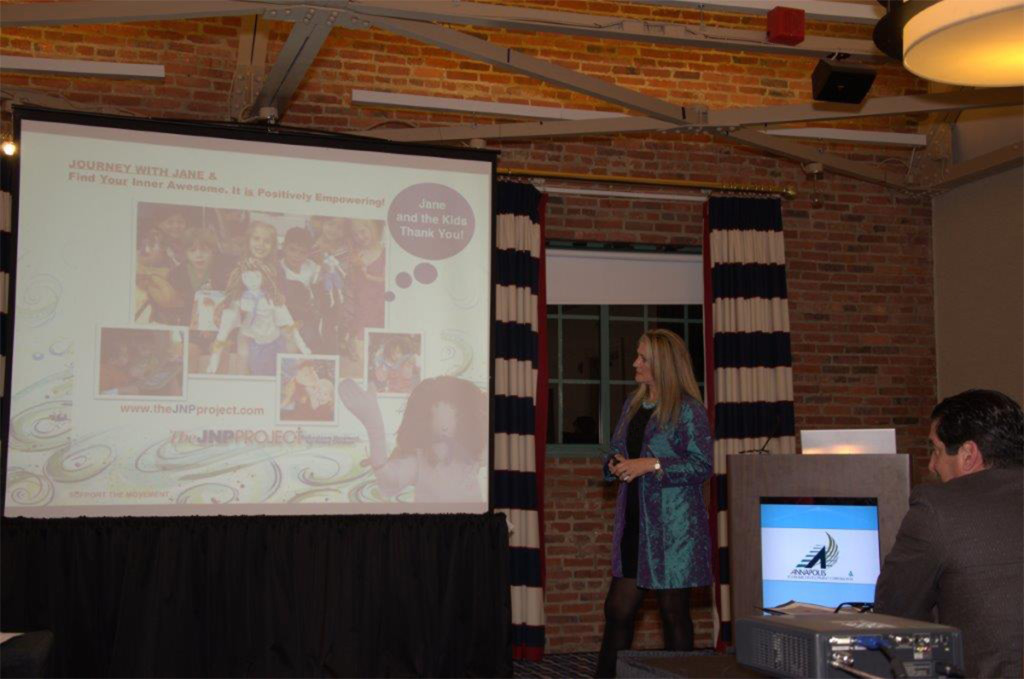 Many colleagues continued to prompt me to "reach out" to local business professionals and network. Get "grounded" in the community. Living and working in a mini-metropolis outside of Washington DC and Baltimore, Maryland, there were many business advantages to be sought after.
I was directed to connect to our local business economy support group: The AAEDC—The Anne Arundel Economic Development Corporation. They, coincidentally, just began a new mentoring program for entrepreneurial new-business-start-ups. Perfect timing. I met and interviewed with their team—really great people there! I was initially told they were already booked solid for 12 months of new-business pitches. After my presentation (semi-business plan, published book, plush toys and accessories used in the first test market exercise), I was accepted and slotted to prepare and present in 8 weeks. The first, female entrepreneur start-up business to present. I was thrilled and excited to receive a business review.
Along with the opportunity to pitch, came 4 hours of mentoring by a local Angel Investor— assisting in the presentation and pitch to an audience of 300+ local business people and investors. I was given 10 minutes to present, and the audience critiqued a set of questions appropriate to a start-up and its brand recognition and distribution. The report indicated the most responses in the history of the program. Positive feedback. Valuable critiques. The experience was invaluable—mostly, because I have never presented to such a large audience before (and I had major-stage-fright!).
Here is what the experience left me with:
• an initial review of where my business was, and how to make it a viable start up
• a critique of my some-what business plan (they offered to assist me to tighten it up)
• a viable report of professional business people's opinions of my presentation and product
• the experience to pitch a start-up
• creating a Power Point presentation for a 10 minute business overview (invaluable)
• mentoring by an angel investor (invaluable)
• new contacts in the community
• a solid direction forward: the highest results focused on an interactive website,
and the self-esteem story series for kids
~  ~  ~ 
Note: This Blog is a chronological diary of a start-up-company—The JNP Project's Journey—reading it from the start, will broaden your understanding of the path we are on, together, and hopefully, positively influence you in some way!
FYI Tip: Local networking and economic support groups are an excellent way to get great business direction. This is my AAEDC: http://www.annapolisedc.org/
Article: What does quality mean for entrepreneurs?
http://www.linkedin.com/today/post/article/20131125140022-2157554-what-does-quality-mean-for-entrepreneurs?trk=mp-reader-card