The original story was just that, a simple story—a storybook (for young girls). My initial idea was to build off of the base storyline plot, and develop a new series for boys and girls using the same format— a single storybook series. Simple.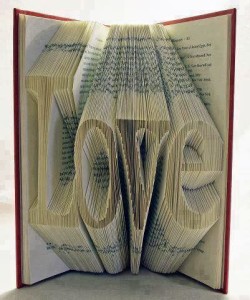 I researched local writers of children's books; published authors who wrote for children ages 5-12. LinkedIn gained me access to many writers locally. My intent was to have several writers work as a Team—initially, it was just easier to locate a single write. Through on-line introductions and communications, I met with a local writer and reviewed my desires to embellish the original story. Brought examples of the plush toys and accessories. She was thrilled and very excited to work on the project.
I introduced her to my vision of the initial 10 books in the series—the core values we have inside us: our inner awesome of beautiful colors. With my review, I then realized I needed a "Prequel Story" to introduce "the story of the story" and how Jane (the main character: Jane NOT Plain) came to meet her true-blue friend Jake. And how they, and Oracle (her talking goldfish) and Jaunty Mr. Sea Turtle (the wise old go-to-adult) would take them on adventures to Awesome to learn all about their inner awesome.
As she was developing drafts of the story, I called a first meeting of the Advisory Committee. It was an initial review of the brand, the goals of the organization forward, and the first read of the final draft of the prequel story.
The Committee unanimously voted a NO GO to the storybook series! What?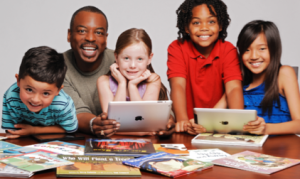 With careful review and debate, the Committee recommended a "chapter book series" for kids 5-12 years old. The stories would have about 10 chapters per book and about 3-4 pages of content per chapter, and additionally, the wonderful, colorful illustrations, styled in the same format as the first book.
The argument for pros far outweighed the cons for a chapter book series. One of the most important points made the group was that young children could be read to by older siblings, or parents, and complete a chapter with a sense of accomplishment. Older children, with a higher reading level, could read most or all of the book, and still have a great sense of accomplishment as well. The Advisory Committee also urged that the content be above reading level—not only for the older child, but also kids in general have a much greater vocabulary today. This format of literature would also appeal to the adult reading to children.
A few steps back for one ahead. Back to the drawing table I went (literally)…
~  ~  ~ 
Note: This Blog is a chronological diary of a start-up-company—The JNP Project's Journey—reading it from the start, will broaden your understanding of the path we are on, together, and hopefully, positively influence you in some way!
FYI Tip: Frequently asked questions about children's writing: http://www.writing-world.com/children/FAQ.shtml
Chapterbook definition:  http://en.wikipedia.org/wiki/Chapter_book­­