Take a moment to read some of the intriguing comments from our JNP Circle of Kids™



Their remarks remind us how much fun it is FINDING YOUR INNER AWESOME! Share what your kids have to say, too!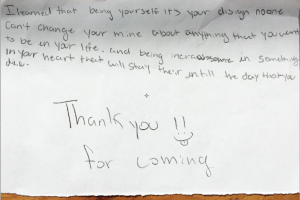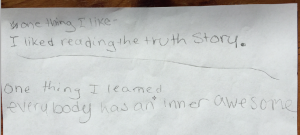 At a presentation to kids from Au Pair in America, some of the amazing questions they had after reading:
Q: If there are 31 books, why are there only 10 Pearls of Power™?
A: The first series of 10 books is the Pearls of Power™. The second series is the Coins of Power™. And the third series is the Stones of Power™. Totaling 30 books plus a Prequel = 31 books in the series.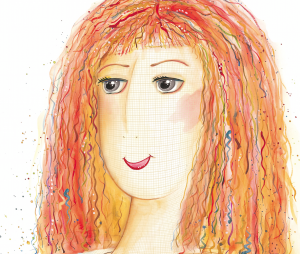 Q: Why is Jane a blank canvas–you said she was NOT plain?
A: Jane's outer awesome is plain white, like a blank canvas before you do a painting of artwork–she is learning about all the colors of her inner awesome which comes out in beautiful colors for us to see her on the outside.
Q: Does Oracle take Jane and Jake to Awesome in every story?
A: Yes. This is the place where Oracle and all his sea-creature friends teach Jane and Jake, and you too, about AWESOME TRUTH, and AWESOME KINDNESS, and AWESOME HARMONY, and AWESOME FORGIVENESS, and AWESOME GIVING, and AWESOME LOVE, and AWESOME DETERMINATION, and AWESOME COMPASSION, and AWESOME STRENGTH, and then all put together your INNER AWESOME CHARACTER!
Q: Are Jane and Jake going to make more friends in school, and make more friends in Awesome with Oracle?
A: Yes they will. When you begin to read the series of adventure books, Jane and Jake become better friends in each other, and with that make good friends in school and in the undersea world of Awesome, too!
"My son just LOVES your YouTube video on drawing the characters!"
Twitter Mom