JNP is keeping kids engaged in reading this summer as they get ready for a new school year!

The kids from families of Au Pair in America continued their inner-awesome adventures with Jane & Jake and all the undersea characters from Awesome…so excited, and on their edge of their seat, waiting to learn how they will get to earn their own inner-awesome superpower Pearls of Power™.

Continuing our summer reading fun and learning valuable lessons too: As kids were reading and engaging in interactive activities, Au Pairs representing the countries of Bolivia, Sweden, Germany, Austria, Thailand, and Mexico were having fun listening and learning about healthy kids' self-esteem!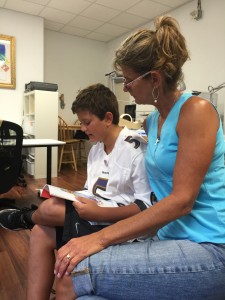 The kids rushed in with excitement, as most of them were here last month–"are we going to finish the prequel story?," the set of twin 9 year old boys exclaimed! "YES, I said, and Nathaniel (11 yrs old) is going to finish reading it to you, just as he did last month." It was just amazing how the kids remembered exactly where we left off, as we began today's adventure — we finishing reading Jane & Jake's Adventures to Awesome Prequel Story: The Journey Begins. Natasha Wrobel, Senior Community Counselor, Au Pair in America, Annapolis, continued getting the kids engaged with Q&A as the story went along to the ending. They were energized, and enjoyed themselves for a few hours at The JNP Inner Awesome Factory!™ The group colored characters and asked me questions about the series of adventures.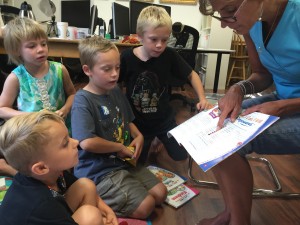 It was amazing the questions I got–out of the mouth's of babes–amazingly smart kids. Here are a few of their intelligent questions, which reflect on just how much they love the series, are engaging and connecting with the characters, and are wanting to read more about Jane and Jake's continuing adventures learning about their inner awesome (core values–healthy self-esteem):
Q: If there are 31 books, why are there only 10 Pearls of Power™?
A: The first series of 10 books is the Pearls of Power™. The second series is the Coins of Power™. And the third series is the Stones of Power™. Totaling 30 books plus a Prequel = 31 books in the series.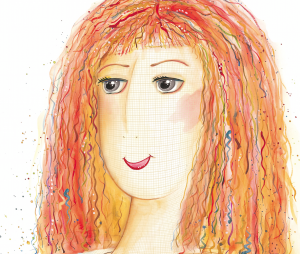 Q: Why is Jane a blank canvas–you said she was NOT plain?
A: Jane's outer awesome is plain white, like a blank canvas before you do a painting of artwork–she is learning about all the colors of her inner awesome which comes out in beautiful colors for us to see her on the outside.
Q: Does Oracle take Jane and Jake to Awesome in every story?
A: Yes. This is the place where Oracle and all his sea-creature friends teach Jane and Jake, and you too, about AWESOME TRUTH, and AWESOME KINDNESS, and AWESOME HARMONY, and AWESOME FORGIVENESS, and AWESOME GIVING, and AWESOME LOVE, and AWESOME DETERMINATION, and AWESOME COMPASSION, and AWESOME STRENGTH, and then all put together your INNER AWESOME CHARACTER!
 Q: Are Jane and Jake going to make more friends in school, and make more friends in Awesome with Oracle?
A: Yes they will. When you begin to read the series of adventure books, Jane and Jake become better friends in each other, and with that make good friends in school and in the undersea world of Awesome, too!
"You'll have to read the stories to see all the great friends they make as they learn about their super power inner awesome!", I said. And they nodded, and said, "I'll ask my Mom to get me the books so we can read them at home." 🙂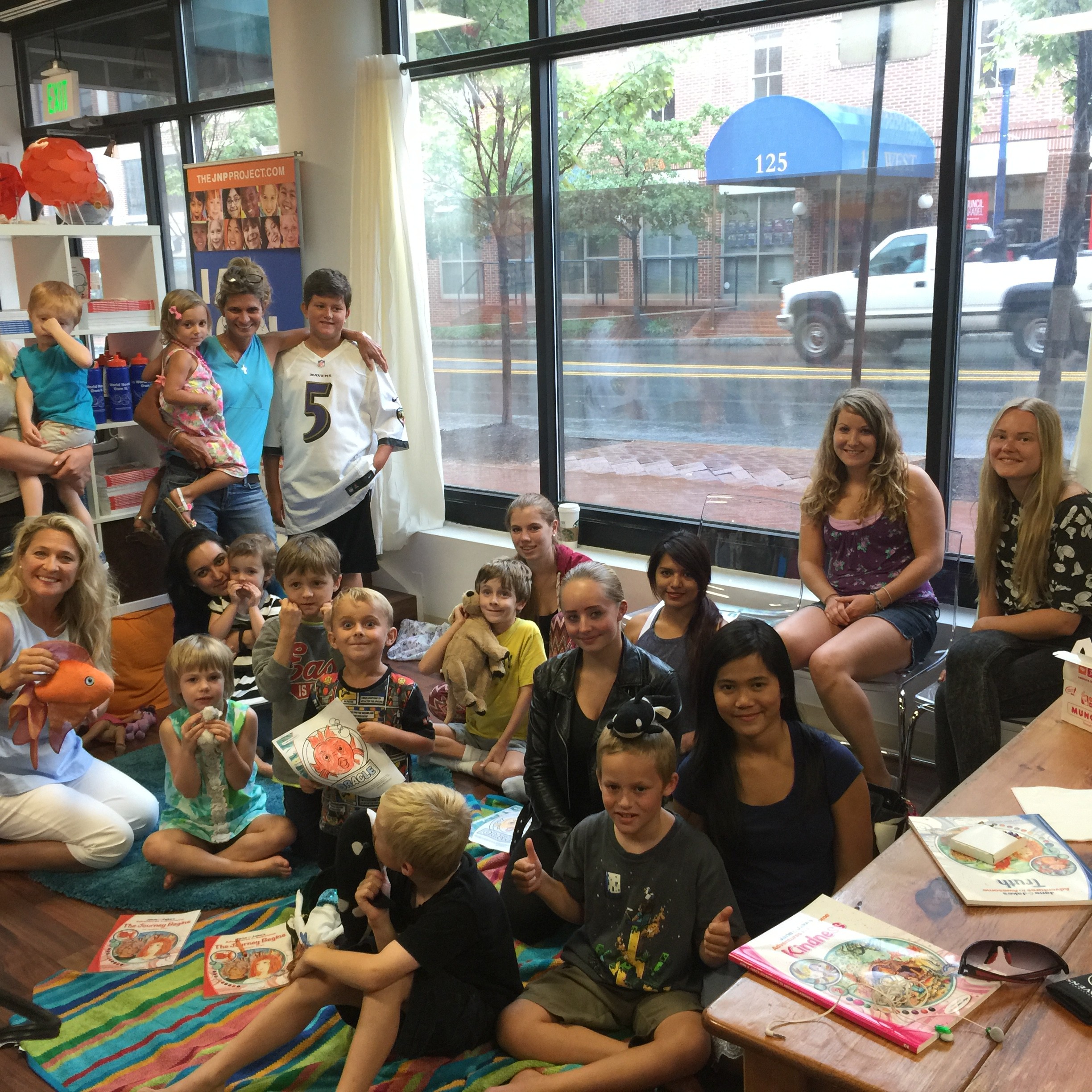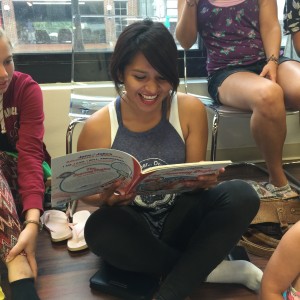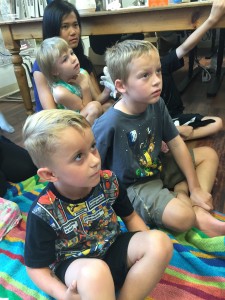 AU PAIR IN AMERICA CONTACT INFO:
Natasha Wrobel
Senior Community Counselor l Au Pair in America l BLOG l Pinterest
Worlds Most Experienced Intercultural live-in child care program
410-695-1208 (office)
www.linkedin.com/in/natashawrobel/
http://www.aupairinamerica.com/refer
https://www.facebook.com/AuPairAnnapolis (my local FB)
https://www.facebook.com/AuPairInAmerica (NEW)