JURONG, SINGAPORE: "Words Go Round" Event at the Writers' Festival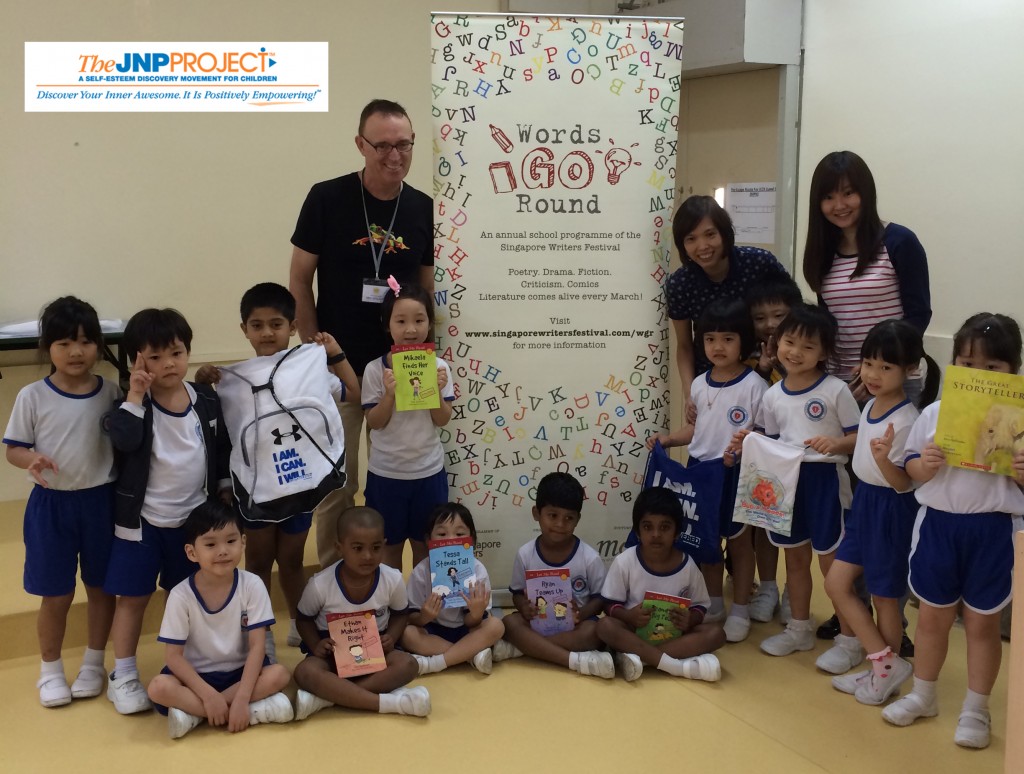 A BIG THANK YOU to Ken, for taking JNP to Asia and empowering kids around the world!
KEN SPILLMAN, JNP Editor, is one of Australia's most versatile and prolific authors, editors and critics. He is the author of more than 35 books spanning many genres. 
He was in Singapore as part of Words Go Round, a schools outreach program administered by the Singapore Writers' Festival. Ken spoke to over 900 kids in a week of school visits and took the opportunity to mention The JNP Project. Here, he is picutred with some of the childre, holding JNP Gear, at the Jurong Christian Church preschool.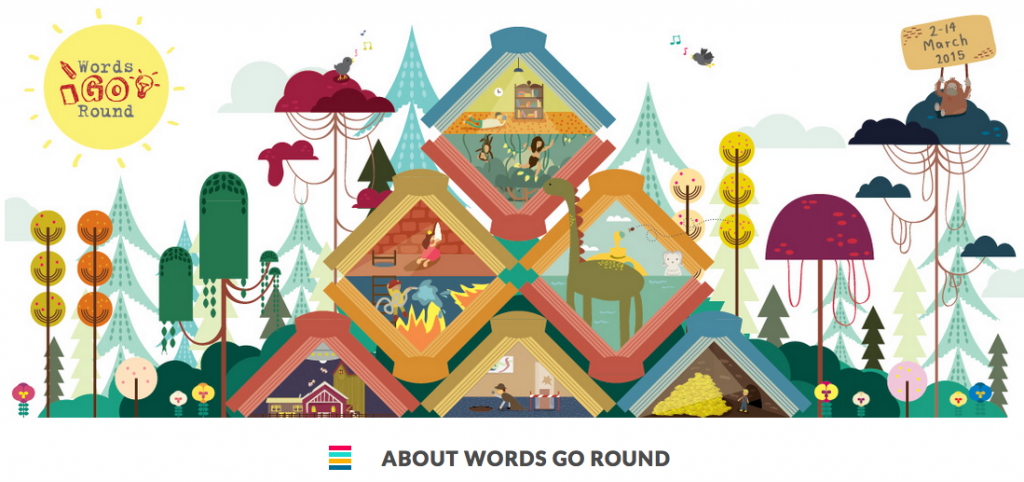 The SINGAPORE WRITERS FESTIVAL jumps right into the school year with our school program, WORDS GO ROUND 2015! One of the few literary festivals in the world that is multilingual, focusing on the official languages of Singapore – English, Malay, Chinese and Tamil – the Festival brings literary talents from Singapore and around the world to share their ideas, stories and lives, with you. As part of our year-round activities leading up to the main Festival (to be held in November 2015), WORDS GO ROUND brings writers into schools to meet and interact with students and teachers.
Encompassing enriching talks and workshops by Singaporean and overseas writers, WORDS GO ROUND is a great chance for students and teachers to delve into the world of literature outside of the school curriculum. With programmes for pre-primary to Junior College students and teachers, WORDS GO ROUND is an event not to be missed!