Be proud of "Your Inner Awesome™" with these fun JNP Gear Products…
JNP WATER BOTTLE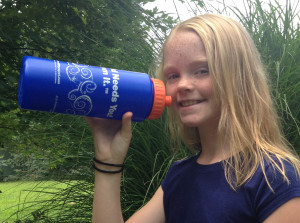 Drinking water is so good for you! Oracle says, "It's H2-Bub-A-Lo-O power!" Encourage your kids to keep hydrated, and fill this 32oz sport bottle with a cool refreshing beverage.
Specifications: 32oz plastic container; BPA free; made in the USA; orange-color twist on lid with pop-lock opening; blue-color bottle; stands 9.75″ high; graphic image slogan is: The World Needs You! Own It.™
Additional photo details

JNP DEVICE BAG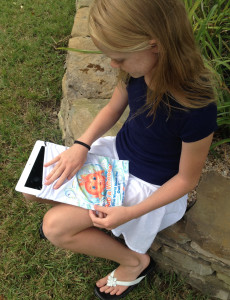 Two uses in one! This device bag can hold your techno items (an eBook reader or web browser device, etc.), and keep it clean from fingerprint smudges, too. This fun bag can work as an organization tool; put all those Jane & Jake Adventure to Awesome "treasures" inside for safe keeping. Jake carries one for the things he finds in Awesome! It's all good fun!
Specifications: 7.75″ wide x 12″ high; lightweight microfiber material; full color image both sides; draw string pull tie with string lock.
Additional photo details
JNP CIRCLE OF POWER IRON-ON PATCH EMPOWERMENT BADGE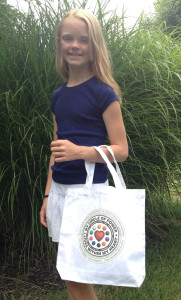 Through Jane & Jake's Adventures to Awesome, Jane & Jake "earn" each of their Pearls of Power while learning about their own, individual inner awesome. As your children read and learn along with Jane & Jake, they too will earn each of their own Pearls of Power—and when all ten pearls have been collected, they will complete their very own Circle of Power which will live within their hearts. The pearls and subsequent circle symbolize the child's own understanding of self-confidence and self-esteem! Jane ironed her empowerment badge decal onto a book toat!
Specifications: Iron-on [fabric print] heat transfer decal; 7.5″ diameter; permanent, non-toxic, colorfast; tote bag is not included (decal only).
Additional photo details
JNP CINCH PACK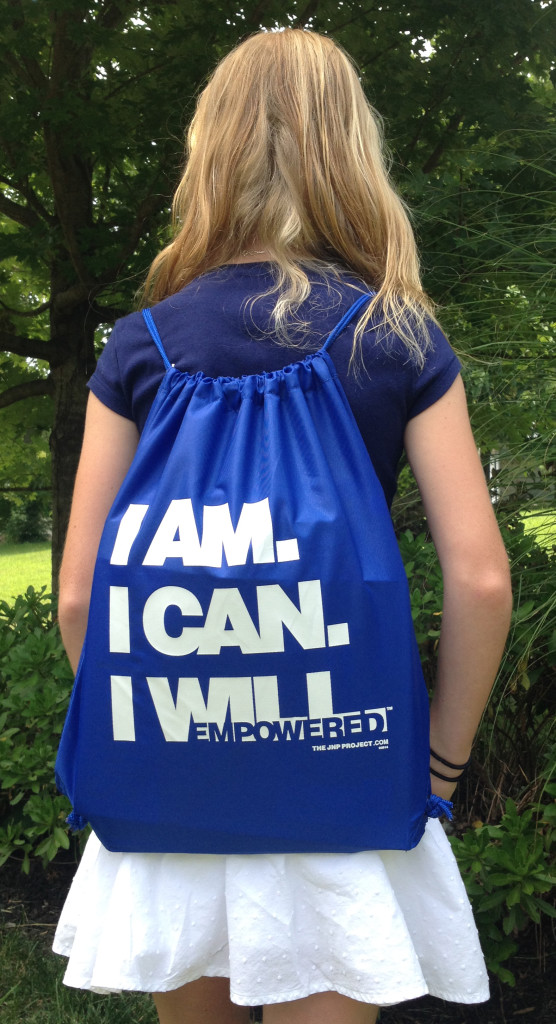 A great cinch pack with a pull string top is very useful for kids; another simple organization tool that helps build self-esteem (when kids learn to organize and carry their own 'stuff). Jane and Jake carry theirs to sporting events.
Specifications: 16.5'h x 14.5'w; blue bag with white JNP brand vision slogan: I AM. I CAN. I WILL. EMPOWERED. ™ —dyed-to-match drawcord closures; 210 denier oxford nylon; reinforced bottom grommets; not intended for use by children 12 and under; includes a California Prop 65 and social responsibility hang-tag.
Additional photo details

JNP SACKPACK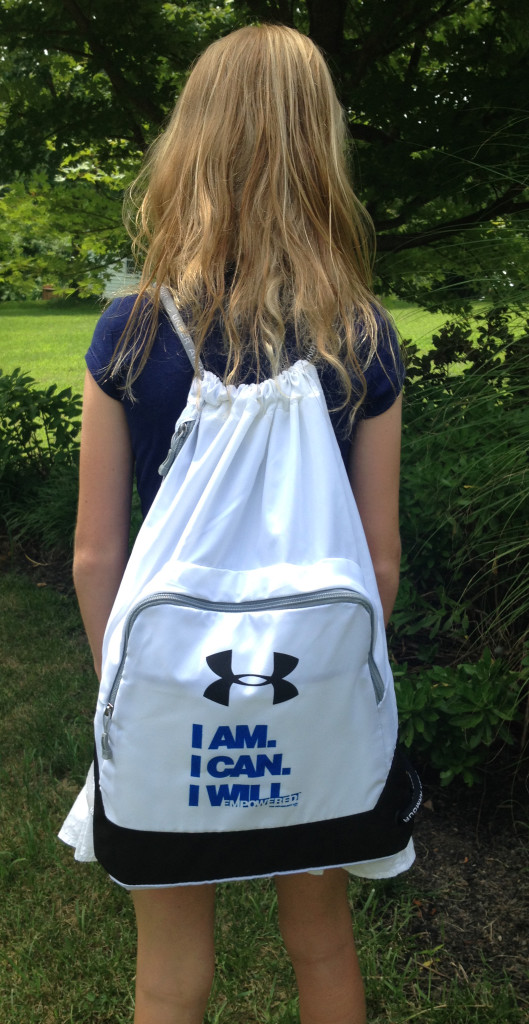 This very cool sackpack  is an official Under Armor® product; great for kids and adults too! Bub-A-Loooo–Let's GO!.… fill it with what you need to take along—Jane and Jake carry theirs to school!
Specifications: 19″ x 15″ x 2″; cub. vol. 1500; 100% polyester; side seam tricot lined valuables pocket; adjustable single cording; UA custom designed sternum clip; front pocked gives you extra storage/organization; white bag with blue JNP brand vision slogan: I AM. I CAN. I WILL. EMPOWERED. ™
Additional photo details

JNP BOOMERANG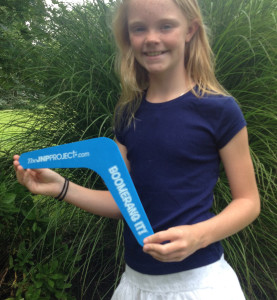 Come on and BOOMERANG IT!  Have fun with this foam novelty item!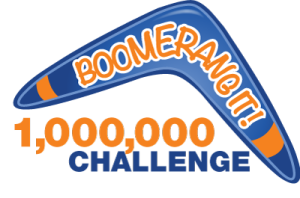 Our goal is to reach 1,000,000 "Acts of …….." "A boomerang act is one of the ten core values supported in each of the Jane & Jake's Adventures book series. These include: TRUTH, KINDNESS, HARMONY, FORGIVENESS, GIVING, LOVE, DETERMINATION, COMPASSION, STRENGTH, CHARACTER = everything that makes up YOU! Choose "YOUR ACT OF….." and make a positive difference by going out and paying it forward! After you send out your boomerang act, share it with the JNP community and watch what happens!
Specifications: 13.75″ in diameter x .375″ thick; lightweight foam.
Additional photo details

 IMPORTANT SHIPPING NOTIFICATION: All orders will ship out at the end of each week.