The World of Jane NOT Plain® (JNP) — Jane & Jake's Adventures to Awesome
OVERVIEW: JNP's Jane & Jake's Adventures to Aweomse is an interactive program where two characters, nine-year-old Jane and Jake learn to deal with the day-to-day challenges of growing up with the help of their mentor, Oracle, a very wise talking goldfish, who regularly whisks them off to the magical, colorful and empowering undersea world of Awesome. There they meet a host of colorful and engaging creatures and play games and work together to overcome problems, which surprisingly lead them to insights into how to solve their current challenge. Jane and Jake return to the real world having enjoyed themselves, winning prizes, and learning skills to help cope with their current problems along the way. They return stronger and empowered. And, they can't wait to go back!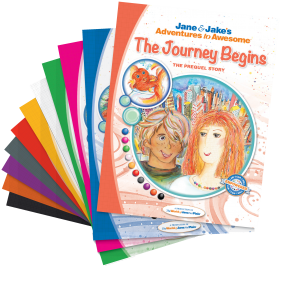 JNP ™ (Jane NOT Plain®) is an adventure series of books (Jane & Jake's Adventures to Awesome™) nurturing inner-awesome superpowers, of character, courage, and confidence, in kids 5-12+ years old. They're having fun while strengthening their healthy self-esteem!
The adventure series of books (31 books in three series of ten, plus a prequel) consist of ten chapters each, with three alternative endings—Jane's, Jake's and Oracle's (the magical fish). In each book readers are challenged to earn their Pearl of Power™ in one of ten core values: TRUTH, KINDNESS, HARMONY, FORGIVENESS, GIVING, LOVE, DETERMINATION, COMPASSION, STRENGTH, and I am ME! (CHARACTER).
Each book's core value theme is supported by: songs, music, parent activity kits, educator curriculum, website interactive download activities for kids, a kids' CIA (Club Inner Awesome) website subscription (with monthly downloads and an opportunity for kids to correspond directly with Jane & Jake), and JNP gear — all to support our mission that kids will believe in, and ultimately live by: I AM. I CAN. I WILL. EMPOWERED.™
Click here for details on the adventure book series.
JNP is working on developing interactive animation, interactive kids' apps, and the JNPkids.com site for kids' empowerment fun and learning!
THE JNP PROJECT IS AN ADVOCATE, EMPOWERING AGENT, AND A HELPER.*
We advocate healthy self-esteem awareness and development in kids (unlike the inflated "high self-esteem" attributed to bullies).
We empower kids to be "inner awesome": to know, trust, and choose to act from their character, courage, and confidence (key ingredients of healthy self-esteem).
We help adults who care deeply about kids—especially parents, educators, and helping professionals—to nurture and strengthen kids' inner-awesome character, courage, and confidence through the core values of truth, kindness, harmony, forgiveness, giving, love, determination, compassion, and strength.
*  "When I was a boy and I would see scary things in the news, my mother would say to me, 'Look for the helpers. You will always find people who are helping.' "—Fred Rogers
This is the "Inner Awesome Factory!"™
JNP (The World of Jane NOT Plain®  / The JNP Project) is located in historic Annapolis Maryland, home of the United States Naval Academy, and the wonders of the Chesapeake Bay.
HEALTHY SELF-ESTEEM: CHARACTER, COURAGE, AND CONFIDENCE

JNP (Jane NOT Plain®) is a Self-Esteem Discovery Platform for Children 5-12+ Years Old—Nurturing Character, Courage and Confidence to Build Future Leaders.
I Am. I Can. I Will. Empowered.

™
Through a worldwide movement, we are creating SEL (social emotional learning) empowerment tools for you and your children. 
We have assembled and test-marketed products (story lines, website exposure, toy design development and accessories), and assembled a team of astute international professionals to create and develop content for this amazing Project. We have the support, approval, and guidance of a dedicated, impassioned, and devoted Advisory Committee of psychologists, educators, counselors, teachers, reading specialists, children's programing directors, eBook publishers, parents, and young adults. Together, this inspiring team is working to build tools to enhance and strengthen character, courage, and confidence while instilling a healthy self-esteem in children. Kids and adults will be inspired.
YOUR HEALTHY SELF-ESTEEM BUILDING TOOLS:

1

•

2

•

3
JNP 1 • 2 • 3—a perfect resource for tools to educate, support and enhance children's confidence and healthy self-esteem.
1.

 JNP KIDS' (

CIA

) 

C

LUB

I

NNER

A

WESOME MEMBERSHIP
The JNP Project™ recognizes that bright, young minds deserve experiences that build character, courage, and confidence through tools that stimulate strong healthy self-esteem and personal self-empowerment.
• Kids become a CIA Empowerment Agent
— New Monthly Downloads of fun, self-empowering things to do such as: coloring and activity pages, puzzles, Jake's Joke Book pages, interactive art and writing, and more!
— Correspond directly with Jane & Jake! Ask them about their Adventures, and tell them about yours too!
2.

 A CHAPTER BOOK SERIES FOR KIDS TO BUILD HEALTHY SELF-ESTEEM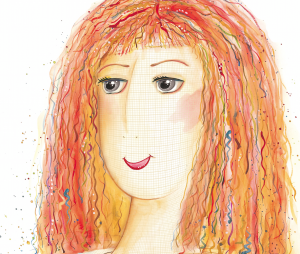 The core of The JNP Project is a series of 31 interactive adventure stories featuring Oracle, Jane & Jake, and their friends in stories with original characters, music, sounds, colors and games.
A REALLY COOL FEATURE OF THE JNP CHARACTERS is that the lead characters Jane (who is NOT plain) and Jake (her true blue friend) were developed to be outer "blank canvases" through which kids' inner-awesome "colors"—their emotions, gifts, and values—shine through. 
Jane, Jake, Oracle (and their cast of Awesome friends) invite children on adventures to discover with them their own inner-awesome super-power values!
This is just one more element that makes Jane & Jake's Adventures to Awesome™ a fantastic series that will enlighten, enrich, engage, and empower children —it's awesome!
Read more details about Jane & Jake's Adventures to Awesome chapter book series.
(In development: Jane, Jake, Oracle, and friends in plush character toys, and more…)
3.

  FOR ADULTS: PARENT KITS, EDUCATOR CURRICULA (grades 1-2, 3-4), AND DISCUSSION FORUM
JNP PARENT ACTIVITY GUIDES:
Created  by our educational experts and led by our NLP (Neuro Linguistic Programing) specialist and kids' coach, these educators have created content that will engage your child and assist you in exploring your child's inner awesome.
In each parent kit you will find fun activities that your children can learn from and enjoy. Activities may be practical, such as; arts and crafts, baking, gardening, role playing and singing; or, they might be more educational, taking an aspect of the story and teaching your child something new and exciting about it through the prism of geography, natural science, history, math or English.
THE JNP EDUCATOR CURRICULA RESOURCES:
Designed to align with State standards, we are excited to offer elementary school teachers/educators and homeschooling instructors our Educator Unit Guides for grades 1-2 and grades 3-4. Each comprehensive kit, created specifically to accompany a particular story in The JNP Project's Jane and Jake's Adventures in Awesome interactive digital book series, promotes the development of healthy self-esteem by engaging students in learning activities that require communication, collaboration, and reflection. Grade-appropriate lessons are structured to guide critical thinking while providing the necessary steps and scaffolding tools to help all students achieve their learning goals.
At JNP we understand how important it is to create activities that are authentic while still teaching the "basic" skills our children require to become life-long learners. At JNP we also value the arts and music, and we include activities for each to help broaden a Science /Technology /Engineering /Math (STEM) focus to a more inclusive Science /Math /Engineering /Arts /Math (STEAM) approach. Physical education (including health and well-being) activities are also included whenever possible.
Purchase Jane & Jake's Adventures to Awesome
Purchase Resource Kits and Lesson Plans!
OUR MISSION IS IMPORTANT
Why are we are creating this adventure series to teach kids to value themselves and others?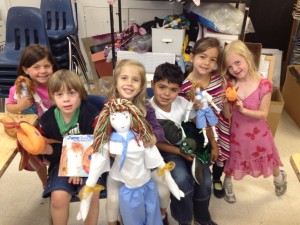 Lack of self-esteem is a significant developmental problem among children today. Research shows that unhealthy self-esteem is one of the underlying causes of fear, anxiety, anger, panic attacks, dependence, lack of assertiveness, depression, eating disorders, addictive behaviors, relationship problems, social anxiety disorders and dependent personality disorders.
Children with unhealthy self-esteem feel that the important adults and peers in their lives do not accept them, do not care about them very much. Insecure children do not believe adults will go out of their way to ensure the child's safety and well-being.
Consider the implications:
•  According to a research study at the University of Iowa, the average 2-year-old child hears 432 negative statements per day, but only 32 positive statements each day.
•  Self-esteem expert Jack Canfield, author of Chicken Soup for the Soul, often cites a study that found 80 percent of children entering the first grade scored high on the self-esteem inventory. But by the fifth grade only 20 percent of these children were scoring high on self-esteem. And, by the time they graduated from high school only 5 percent of those children had high self-esteem.
•  Who is responsible for the development of self-esteem? Canfield says that in a survey of 1,000 parents and 1,000 teachers, 72 percent of the parents said teachers were responsible, while 78 percent of the teachers  surveyed said self-esteem building is the responsibility of the parents.
The JNP Project™ model was created to address these issues.
The JNP Project™ (The World of Jane NOT Plain, LLC) is based on over twenty-four months of extensive research and more than four years of development on the brand, which now includes: a chapter book series, music, songs, parent activity kits, educator curricula, interactive downloads, kids' CIA (Club Inner Awesome), and more. An animated short segment series is in development.
The JNP brand focuses on helping parents and teachers educate kids ages 5 -12+ and grades 1 – 4  about developing their own healthy self-esteem and self-confidence. There is no better time than now to help girls and boys focus on their inner beauty.
Educational, entertaining, and inspirational. Young readers can leap beyond the printed word into the JNP activities that provide additional support for healthy self-esteem. Carefully designed products stimulate the child's creativity. JNP helps children understand that no matter how they feel, they are SO not plain!
WALL STREET JOURNAL HEADLINE: "GREAT CONFIDENCE ENHANCING PRODUCTS"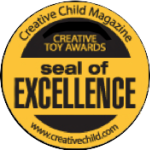 The JNP Project captivated large crowds at the Toy Industry Association's famous Toy Fair in New York City, landing the project on the pages of The Wall Street Journal as the new "confidence enhancing" products. JNP was awarded Creative Child's Magazine's Seal of Excellence Award.

The World of Jane Not Plain® brand has been successfully promoted to and accepted by kids and parents. The original book, characters, dolls, and accompanying toys were marketed in a variety of channels. They were a huge hit with youngsters in focus groups, storytelling and bookstore engagements, special appearances, parades, and on TV.
GENERAL INFORMATION
You can find us on social media @JNPinnerawesome.
Please check out our pages on Twitter, Facebook, Instagram, Flicker, YouTube and LinkedIn!
"Do something good. Do it right. Make a positive difference!"
SUPPORT THE JNP MOVEMENT!! 
The Creative Writing Teams of The JNP Project (The World of Jane NOT Plain,™ USA)
* Children's Literature Published Authors
JNP Storybook Series Creative Development
  •  Dona Rudderow Sturn,* Founder& CEO [Creative Director] – East Coast, United States
  •  Kathy Szaj,* M.Ed., Lead Writer – East Coast, United States
  •  Judy Bartkowiak,* Writer – United Kingdom
  •  Jim Westcott,* Writer – East Coast, United States
JNP Storybook Series Technical Development
  •  Ken Spillman,* Editor– Australia
  •  Janice F. Booth, M.A., Adjunct Professor/English, Grammar Editor – East Coast, United States
JNP Lesson Resource Kits Creative Development
  •  Dona Rudderow Sturn, Founder& CEO [Creative Director] – East Coast, United States
  •  Julie Szaj, Education Kit Lead Writer, Grades 1-2 – Central United States
  •  Krissy Venosdale, Education Kit Writer, Grades 3-4 – Southern United States
  •  Judy Bartkowiak, Parent Kit Writer, Kids Ages 5-12 – United Kingdom
  •  Kathy Szaj, M.Ed., Resource Kits Contributor – East Coast, United States
JNP Lesson Resource Kits Technical Development
  •  Janice F. Booth, M.A., Adjunct Professor/English, Grammar Editor – East Coast, United States
  •  Susan Mitchell, Editing Contributor Assistant – West Coast, United States
The JNP PROJECT [The World of Jane NOT Plain,™ USA] ADVISORY COMMITTEE
Professionals in their field:
Psychotherapist, Psychologist, Life Coach, Educators/ Professors, Education Developers, Parenting Specialist, Balanced Life Skills Director, Literacy Director, Curriculum Developers, School Teachers, eBook Developers, Television Programing Director, FilmMaker/Director, Music Composer, Parents, Young Adults, and a Book Author