So what separates you from the rest?
Hard work. Work. Work. Work.
Yes, it does!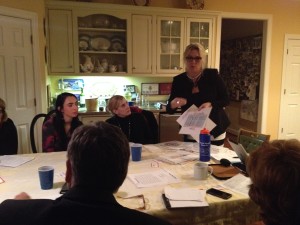 I do read the articles that talk about the philosophy of the smart, successful businessperson that takes off on weekends, makes sure they sleep enough, and takes time to stop to smell the roses. I can agree with a part of that—all in moderation.
But in reality, I really do believe you 'do' have to work harder than the other guy to succeed. I have worked in the corporate world as an executive; been on the service side in a high-ranking advertising agency; and, have owned my own successful agency for years; and each and every position I have had, I had to work exceedingly hard just to keep up with expectations of my position. Now that I am working for my own movement, and its success depends on my leadership, motivation and inspiration, I am motivated to work, work, and work.
I have a bottle cap by my computer that I look at each and every day that inspires me to no end.
" Work, work, work, MONEY, then play." Patrick Jammet
When Forbes.com in August 31st, 2013 reported, "Meet The Multi-Million Dollar Condiment Company Run By Millenials," well, there is certainly something to be inspired by. And when Mr. Jammet, VP of Field Operations, states to work, work, work, there is something to be said for that—success.
Bottom line, hard work really does pay off. And if you put the time and effort in initially, and work hard and work smart, the rewards of success and financial stability are to follow—not sure how soon, but it will come.
I continue to work hard, work smart, and work to make a positive difference for the empowerment of children—how can you not work, work, work for that effort.
~  ~  ~ 
Note: This Blog is a chronological diary of a start-up-company—The JNP Project's Journey—reading it from the start, will broaden your understanding of the path we are on, together, and hopefully, positively influence you in some way!
FYI Tip: Work smart. Data. Review. Evaluate. Determine. Set forth. Work hard. Be open-minded. Listen to other professionals. Take advice, but judge it with knowledge, and then take action. Don't release your product until you have your entire brand in alignment—don't wait too long—release and evaluate data. Work, work, work, and love what you do. Success will follow and doors will open.
https://www.linkedin.com/company/3012450?trk=prof-exp-company-name
http://simpledeveloper.com/hard-work-pays-off/