YES, in a big way!
I need to break format (as this Blog is a chronological story of my JNP Journey) to give a real-time shout out—THANK YOU! TO ALL JNP TEAMS—and share some comments that are not only moving (in a very elated way), but also make me tremendously proud of this fantastic group of people that I have the pleasure (and am truly blessed) to work with!
The JNP Advisory Committee had its two-year anniversary recently as well as the Creative Design Team, and the CWT+ (Creative Writing Team Plus) had its two-year anniversary April 27, 2015. First off, I can't believe it is two years already, and secondly I can believe it is [as time really does fly when you are having fun]. Each of the teams is dedicated, professional, and quite purely, really wonderful people; all with the goal of helping children gain confidence and empowerment in some way, shape or form—and they are really fun, and a great pleasure to work with for sure!!
I do consider myself lucky to have found such passionate, professional people, and from the bottom of my heart, would like to thank each of them for their commitment to a job well done. As we continue to work on development of content for release planned for this summer, you too will get to enjoy the fruits of our labor, and strengthen the empowerment of your children, and you just might get something positive out if it as well.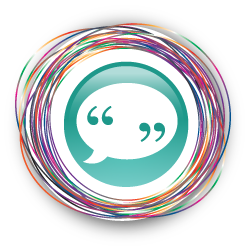 I would like to share with you, some of the comments that I found to be quite poignant:
"What grabbed me then (and still thrills me) is that the JNP spotlight on self-esteem is built on eliciting kids' inner character strengths—values, beliefs, emotions—and, let's call it, their "inner portfolio" of skills, talents, and passions. Exploring the immense, awesome power of narrative—to imagine, invoke, and invite the best we can be—has been a source of life-time joy. Saying "yes" to working with Dona, our Creative Writing Team, and Dona's network of child development experts was easy. I am grateful, and yes, one year later, I am still smiling."
Kathy Szaj, Lead Writer, CWT+, NYC

"Every week I marvel at how four very different creatives, united in our desire to boost self-esteem in children, meet and create fabulous storylines. Knowing that we will work together on many more stories over the years gives me a huge amount of pleasure and pride. I know that your children will love them and you will enjoy them too. So happy first birthday JNP Creative Team and here's to many more."
Judy Bee, Creative Writer, CWT+, UK

"With a year in, this has been my longest running project since leaving teaching. Each week I look forward to learning from the JNP Creative Writing Team and laughing with them as well."
Jim Westcott, Creative Writer, CWT+, NY

"How could you not like this and love it too? At last a movement with a most meaningful mission and positive experience….for our kids. Not a video game or grand theft nonsense and no zoning out. Pure attention to what makes our kids very strong, proud and happy. Awesome. Thanks, Dona!"
Creative Development Team;: Tom McManimon, Brand Expert, Princeton, NJ
"I am so impressed with your integrity and passion for the JNP Project, and proud to be on your team, Dona. You have poured every ounce of your creativity into Jane, Jake, and Oracle's adventures, which will in turn bless so many children and parents (including my daughter and granddaughter!). Thanks for all that you do."
Advisory Committee Member: Lisa Vernon, Director, Anne Arundel County Literacy Council, MD

"Lots of energy and quality thinking. I love the JNP Vision Statement: I am. I can. I will. Empowered.TM You really have a quality team!"
Advisory Committee Member: Dr. Vera D. Torrence, PhD, New Leaders, NYC
"I am enjoying being part of the team and seeing this project take shape and moving forward with a big head of steam. Thank you for asking me to be on the team, I'm really enjoying the whole experience."
Advisory Committee Member: Bob Reedy, Television Programing Director and Financial Advisor, Annapolis, MD

~  ~  ~ 
Note: This Blog is a chronological diary of a start-up-company—The JNP Project's Journey—reading it from the start, will broaden your understanding of the path we are on, together, and hopefully, positively influence you in some way!
FYI Tip: Take the time to build the right teams—do your due diligence, and research each person for their strong-suits—it will pay off in the end.