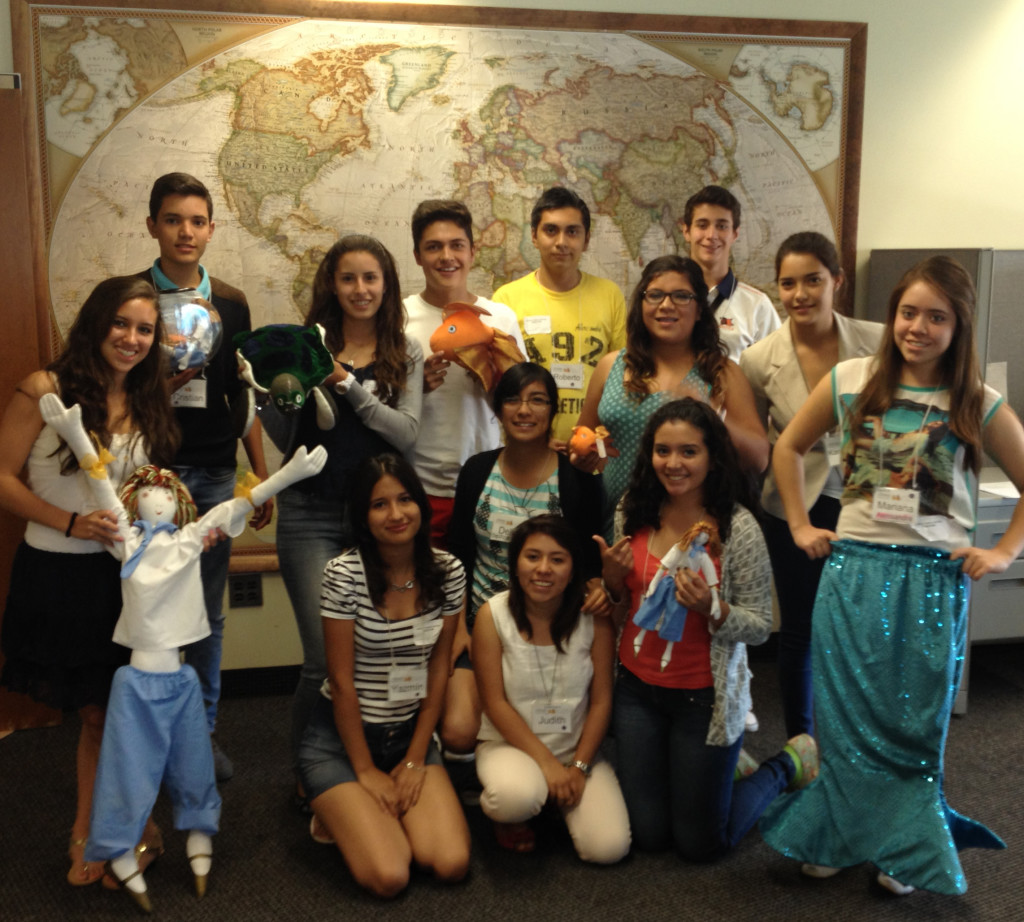 A BIG THANK YOU to the World Trade Center Institute in Baltimore for inviting The JNP Project to work with their visiting youth from Mexico!

This incredibly mature and engaged group of young adults came to the US on summer break to learn about self-esteem, self-empowerment and community outreach—their desire was to take home knowledge they could embrace and apply to themselves and to those in their home towns, communities and country.

We spent the afternoon with the kids reviewing their desires and outlines of the community projects they were working on. JNP was their example of self-empowerment, as well as a model for an entrepreneurial start up business.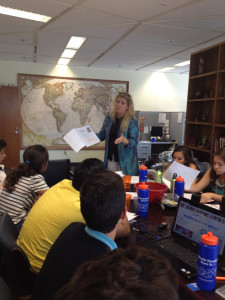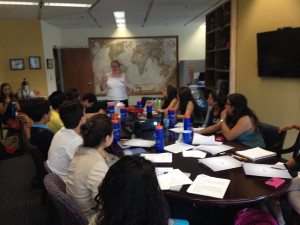 We had a basic overview of some of the questions the kids wanted to review, and were only slotted to be there for about an hour—a few hours later, at the close of our engagement, all the kids were chanting: I am. I can. I will. Empowered. (I did not prompt them at all to shout out the JNP Vision—this was their take-a-way experience—overwhelmingly satisfying; the JNP message got through!!!)
We reviewed our stories/series mission (about inner awesome character traits) and the adventure series' lead characters that would take the reader on their adventure under the sea to Awesome. The concept and excitement about the process in the stories, and supplemental support items (like coloring pages and activity sheets) were ALL a hit with the kids. We reviewed the website and theme song (everyone was bouncing in their chairs, too!) We got their feedback on each item, and what they would do with them, and how they could share with younger kids in their communities. Great learning experience for both sides.

After we went through questions and open forum discussion, Whitney gave a presentation on our social media outreach, as well as the data tracking and analytics data we have been gathering. Data, data, data, was what I was enforcing with the group—tracking trends and potential (as we are still in start up phase) customer patterns. Once we reviewed all the business details, they wanted to know "what was in the bag?" I brought some of our original market research plush toys: multiple sizes of Jane, Oracle the gold fish, and Jaunty Mr. Sea Turtle, along with some accessories and Jane & Oracle's fishbowl. The kids went wild over the characters! Some of the kids wanted to take some home with them.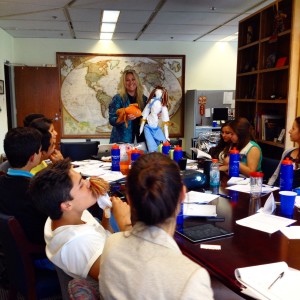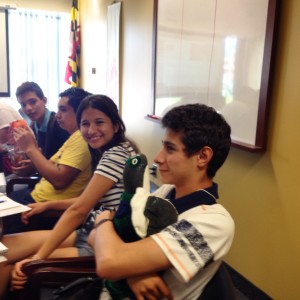 JNP gave each of the kids a JNP water bottle that stated our Mission Philosophy: The World Needs You! Own It.™ (they loved it!) and the WTCI purchased a cinch-pack for each of the kids (some of them put them on their back immediately—great feedback as they also loved that product which proudly stated the JNP vision: I Am. I Can. I Will. Empowered.™)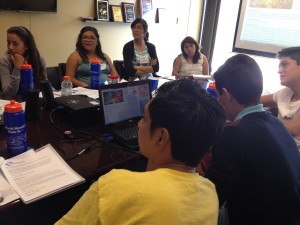 It was a wonderful afternoon of learning for all. The WTCI invited us to come back and speak to future international youth about self-esteem and self-empowerment. We look forward to our next engagement to work with kids!!
Join Jane, Jake and all their friends on the adventures to discover your inner awesome, together!
~  ~  ~
Note: This Blog is a chronological diary of a start-up-company—The JNP Project's Journey—reading it from the start, will broaden your understanding of the path we are on, together, and hopefully, positively influence you in some way!
FYI Tip: I have come to find that communities have business with Community Outreach programs—search them out, and get involved—the experience is amazing.
You can find the kids short video clip on: https://www.youtube.com/watch?v=Z5CITXJ_vDY