Broaden Your Knowledge and Add Value to your Professional & Business Savvy–Doors Open!

Through my desire to quench my thirst for knowledge, I attend classes with an instructor. Any higher education class is great, but for my limited time availability with a tight schedule, I prefer to attend credit classes at my local college: Anne Arundel Community College. This way, I am building credits and gaining exceptional instruction from a well versed higher-education institution–money and time well spent.
An opportunity came up through one of our JNP Advisory Committee Members about Speaking the Language of Virtues. I was intrigued and wanted to learn more.

Biteena Frazier, BestParentBestChild, Virtues Facilitator/Parent Coach* and Joe Van Deuren, Balanced Life Skills, both JNP Advisory Committee Members, and I have always been on the same page about kids self-esteem and confidence. Both Joe and Biteena have been, and continue to be active Advisors to JNP. As Biteena is a Virtues facilitator, she has introduced Speaking the Language of Virtues to the Committee, and her perspective to growing a healthy child's self-esteem. Joe is now adding that learning to the teaching he does with kids 5-12 at his organization.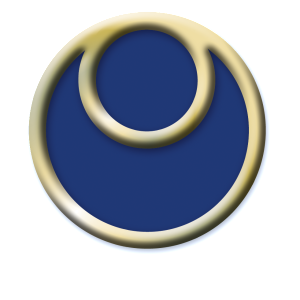 Joe has been so impressed with how kids are responding to the positive virtues language, that he organized a weekend class at the Anne Arundel Community College's TEACH Institute offering an Introduction to the Virtues Project–to expand his learning, share with us, and implement new learning into the next level of his services for kids' esteem. As Biteena was getting ready to leave the United States to take on her next position in the Middle East as the new school counselor for The English Modern School, Al Khor, Joe brought in another Virtues Facilitator, Dara Feldman, to instruct us for the weekend.
I signed up immediately to learn more about the details of this "language" and how it could/would influence how content for The JNP Project was developed. Core values and virtues are from the same mold, so it was important to be educated on similarities and differences. JNP focuses on ten (10) core values: Truth, Kindness, Harmony, Forgiveness, Giving, Love, Determination, Compassion, Strength, and Character. Virtues is the language using 100 basic virtues which stems from another broader list of about 350.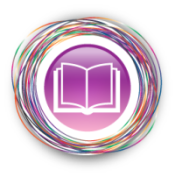 Any time I take a class, I find it interesting to see the other students wanting to broaden their knowledge. Younger and older. In this particular class, there were only 9 of us, and several people from the AACC TEACH Institute and Parenting Center. They too were interested in the learning of Virtues.com, as the TEACH Institute is also the Parenting Center of learning for the college. The language of Vitrues is spreading, and the College is always ahead of the curve on offering educational content relevant to the current times.

As we went through the two day class, we all got to know each other, and I was able to share my work with The JNP Project, and the tools JNP is creating to nurture character, courage, and confidence (healthy self-esteem) in kids 5-12+. The AACC TEACH Institute and Parenting Center was very excited to learn about the The JNP Project and our toolbox products which could be offered to their adult students.
Doors do open: I met a great group of people wanting to educate themselves on self-esteem; that lead to me speaking to Biteena, and asking her to do a guest blog series to share with our readers (educating them on her Virtues teaching overseas); JNP and AACC are working on ways to develop a course to bring education to caring adults who what kids to develop a strong sense of self; and, the students from the class, and Dara Feldman, Virtues instructor, have decided to meet monthly at The JNP Inner Awesome Factory to discuss current character education and how the language of virtues is being used by all of us. Education opens doors on multiple levels!
* This post is the introduction to a 7-part-series of guest-posts written by Biteena Frazier, JNP's Ambassador to the Middle East, on the 5 Strategies of Virtues. You will find it very interesting. Follow along, there is more to come…
 Join Jane, Jake and all their friends on the adventures to discover your inner awesome, together!
~  ~  ~
Note: This Blog is a chronological diary of a start-up-company—The JNP Project's Journey—reading it from the start, will broaden your understanding of the path we are on, together, and hopefully, positively influence you in some way!
FYI Tip: To get the overall understanding of Character Traits & Virtues, and the Language of Virtues, read all of the 8 blogs in this Founder's Blog series.
– Education. Education. Education. In any form is self-rewarding. You are only as strong as your knowledge and resources.