MAY 9, 2015 — SHARK TANK IS COMING TO MARYLAND LOOKING FOR ENTREPRENEURS TO HIGHLIGHT ON THEIR SHOW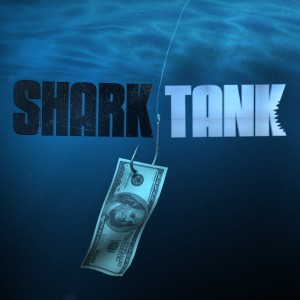 JNP PITCHED:  I AM. I CAN. I WILL. EMPOWERED.

So, what is it like "behind the scenes" for a first-round Shark Tank pitch? Not so easy.
When you think you have your 60 second, 170 word pitch down; your confident that your practice, practice, practice is going to be just perfect.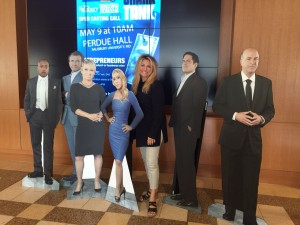 I got to Salisbury University 45 minutes early, and had planned on reviewing my pitch several times before my scheduled video interview. My "Shark Tank Initial Application Packet " (16 pages) was complete and I registered with ease. WMDT's staff were great! They asked a few questions about the brand I was pitching, inquired if I wanted to be part of a secondary interview for the Purdue Business School (their series: what goes on behind the scenes of a Shark Tank pitch); I agreed.
Before I could get to review my notes, I was whisked into the video room because they were ahead of schedule and were ready for me. In hindsight, I should have asked for a few minutes more to compose myself. I had to grab my products/display items from my car, and ran in and out — my hair got mussed and I was hot and flushed (not good for the camera)!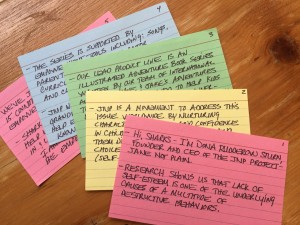 The camera man told me, "no take-overs." If you stumble on your thoughts, just get back on track again. I took a deep breath, and that voice in my head told me, "it's going to be great!" — then, I draw a "blank" during part of the pitch, and stumbled on my words! Oh, NO! I did have my index-cards notes in hand, and ended up reading from part of them.
In the end, I was asked a few more questions by the camera man: How much do you want from the Sharks? What percentage are you willing to give up? What will you do with the money? I answered all well enough. He told me I did a good job. I know I could have done better.
Now we wait. "They will contact you if they are interested," I was told as I exited the video room.
At the end of the day, I am hopeful that The JNP Project brand and mission will win over the Casting Crew of Shark Tank (in case my video didn't quite do so), and we get an opportunity for JNP's 15 minutes of fame in front of the Sharks–with an opportunity to win the Sharks over and collaborate a deal to globally nurture character, courage, and confidence to children worldwide!
Join Jane, Jake and all their friends on the adventures to discover your inner awesome, together!
~  ~  ~
Note: This Blog is a chronological diary of a start-up-company—The JNP Project's Journey—reading it from the start, will broaden your understanding of the path we are on, together, and hopefully, positively influence you in some way!