Truth | Kindness | Harmony | Forgiveness | Giving | Love | Determination | Compassion | Strength | Character "I am ME!"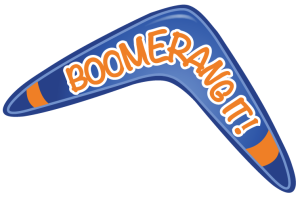 This is what our JNP COMMUNITY is doing to Boomerang KINDNESS
Get inspired. Do something good. Do it right. Make a positive difference.
#830
Adopted 2 ducks for the Rotary Club of South Anne Arundel County Rubber Duck Race. Each adopted duck costs $10 and provides food for one child for two weekends. Thank you Joe VanDuren for giving me an opportunity to help!
ANNAPOLIS, MARYLAND, USA Susan Wheatley
#404
I have a friend who passed away and left his car to his and my girlfriend Denise. However the "pink slip" is nowhere to be found. we have been two days at DMV and his parents to solve the problem.
INDIO, CALIFORNIA, USA Moe Brett
#299
Helped clean up the dinner table without being asked.
DAVIDSONVILLE, MARYLAND, USA Jimmy Flake
#299
Helped clean up the house without anyone asking me to.
DAVIDSONVILLE, MARYLAND, USA Denis Flake
#298
After dinner, I cleared my plate and put it in the dishwasher without being asked. I almost never do that.
ANNAPOLIS, MARYLAND, USA Claire Paalman
#297
Gave my friend, Jake R., a card telling him that he is such a great friend and that he has always been there for me. whenever I would be in a bad mood, he would cheer me up. Whenever I needed someone to talk to, he would be there. Thanks Jake! 🙂
ARNOLD, MARYLAND, USA Devon S.
#291
I gave a flower to everyone who came to visit me this week.
ANNAPOLIS, MARYLAND, USA Tai Davis
#282
I gave away two of my DS games to a friend's daughter.
STEVENSVILLE, MARYLAND, USA Christian Ciccarelli
#281
I taught my fiends with math at school when they did not understand how to simplify polynomial equations.
ANNAPOLIS, MARYLAND, USA Tyler Mahone
#280
Helped my friend with her college search.
ANNAPOLIS, MARYLAND, USA Alison Wood
#253
Nicholas helped his dad take apart, clean and reassemble the dining room chairs, without being asked. He saw that his dad could use some help and he pitched right in.
ANNAPOLIS, MARYLAND, USA Nicholas Loncaric
I helped my friend Brady with his spelling words at school. He doesn't always know how to read his sight words, so I like to help him.
ANNAPOLIS, MARYLAND, USA Ryan F.
#131
I scraped the snow from a co-worker's windshield!
OWINGS, MARYLAND, USA Allison Moeding
#026
I happily provided doughnuts for the entire office on a Wednesday when everyone seemed to be feeling the crunch and needing a pick-me-up. The treats seemed to put smiles on everyone's faces!
OTTAWA, CANADA Mark Wilkinson
#003
Had our office staff send cards to a friend who just had back surgery.
GLEN BURNIE, MARYLAND, USA Michelle Archibald
Handmade Boomerang:
I will help if someone is hurt.
Liddiard Road Primary School TRARALGON, AUSTRALIA, Jorden, 6
Handmade Boomerang:
I will cheer someone up if they are sad by playing with them.
Liddiard Road Primary School TRARALGON, AUSTRALIA, Mark, 6
Handmade Boomerang:
I will ask mum if she needs help.
Liddiard Road Primary School TRARALGON, AUSTRALIA, Max, 6
Handmade Boomerang:
Ask mum if she needs help with house work.
Liddiard Road Primary School TRARALGON, AUSTRALIA, Lexi
Handmade Boomerang:
I will give hugs out.
Liddiard Road Primary School TRARALGON, AUSTRALIA, Lexi
#(no boomerang with me at the time)
I was in a school and a student who was walking down the hall dropped a stack of papers. I stopped and helped him pick them up.
MARQUAND,MISSOURI, USA Julie Szaj
#(no boomerang with me at the time)
I helped my mom make breakfast in the morning; I also cleaned up after.
ANNAPOLIS, MARYLAND, USA Shamierah Chase
#(no boomerang with me at the time)
It was the evening just after our ribbon cutting cremony, and it was snowing/rainy/cold, not good weather–I pulled into the parking lot of my mom's care facility, and found an older man with his car hood up–his battery had died, and I gave him a jump!
ANNAPOLIS, MARYLAND, USA Dona Rudderow Sturn