PROFIT VS NON-PROFIT:
The JNP Project is a for-profit generating start-up business—a company concerned with doing WELL and doing GOOD—while aligned with a nonprofit 501(c)3 charity.

JNP serves a humanitarian need in the educational arena; at home, and in school.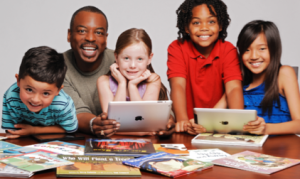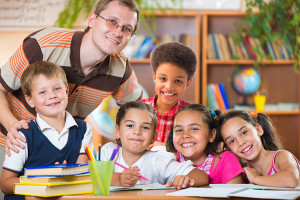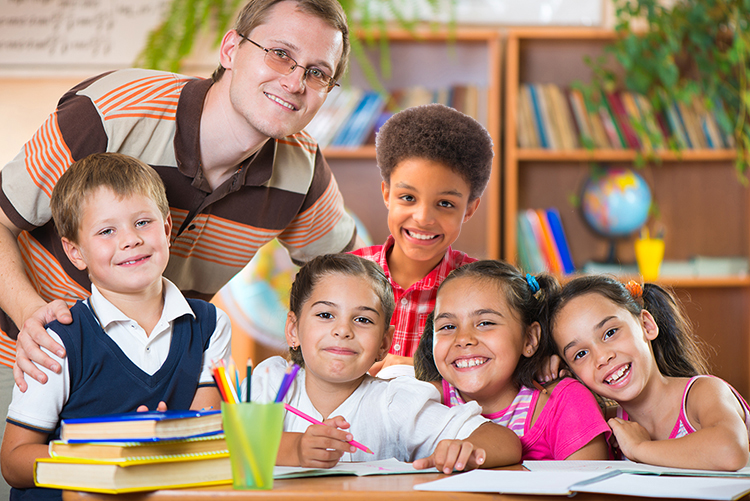 When I speak to most people and describe The JNP Project, usually the first thing they say to me is, "Oh, a non-profit company." Because our mission and products are developed to "do good"– that could be confusing, as typically, non-profits are in that category.
To clarify:
I am a social entrepreneur (taking into consideration a positive return to society), and developed JNP's brand to fill a need in the education arena—creating a powerful message to kids delivered in a really fun way: KIDS EMPOWERMENT THROUGH LITERACY (and music, interactive activities, JNP Gear, and more…)—helping children to grow their inner awesome (healthy self-esteem) through adventures in CHARACTER, COURAGE, and CONFIDENCE.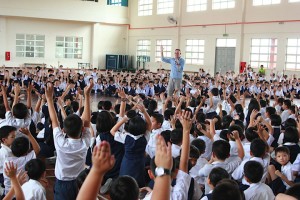 When I met with my business advisers, we reviewed and contemplated adding a non-profit arm to JNP, and decided the for-profit route first to be developed for several reasons. Knowing that the fundamental difference between a for-profit and a nonprofit organization is where it sources its capital [and as I am self-funding $ the start-up, this isn't a major factor for now], but could be, as we develop and grow globally. And when the time comes to really expand the brand to multiple mediums, we may need to seek out seed monies; therefore, the for-profit route would be the best structure at first—raising money from private investors (giving equity or dividends to shareholders); ultimately, a return on investment is expected.
The nonprofit, on the other hand, seeks donations from individuals, foundations and corporations, and these stakeholders generally expect just a social return on capital.
Building the for-profit organization with paid employees, and the status and expectations from employee to company, and company to employee, is extremely important—employee loyalty, customer loyalty, and the belief in the brand stems from the hard work of all at hand. With a non-profit, most of the teams are in a volunteer situation, and strength of the teams are not as powerful as an organization with process and procedures for employees and expectations that come from fee-based services.
BOTH ADVANTAGES: Creating a hybrid organization is next; but, that takes time and effort and a whole separate set of bookkeeping too. I have limited time right now; therefore, aligning with an established nonprofit 501(c)3 charity will be an advantage to all who want to donate (a "back door" way of having the ability to actually donate through the 501(c)3 charity and funds then transferred to JNP–giving the charity a percentage as well–definitely a win-win). Our business plan does outline a JNP charity arm (The JNP Charity) which will directly enable grant monies/donations to come in directly to JNP.

BOTTOM LINE: Developing the options for profit and charity is advantageous, in whatever format you structure–no doubt you get more options for income.
For The JNP Prjoect to become successful, I, just like the rest of the fee-paid employees, need to earn an income and make a living out of my daily efforts; therefore, we are all working extremely hard and effectively to develop The JNP brand to becoming a revenue (sales, donations and CSR) generating business  to sustain its growth—doing well and doing good!
Join Jane, Jake and all their friends on the adventures to discover your inner awesome, together!
~  ~  ~
Note: This Blog is a chronological diary of a start-up-company—The JNP Project's Journey—reading it from the start, will broaden your understanding of the path we are on, together, and hopefully, positively influence you in some way!
FYI Tip: Based on your Mission, choose what works for you—either for or non [profit] or do both and create a hybrid organization. Here are some articles that will define their stratifies:
http://smallbusiness.chron.com/non-profit-organization-vs-profit-organization-4150.html
http://blogs.hbr.org/2013/02/should-your-business-be-nonpro/