It all starts with "Me!"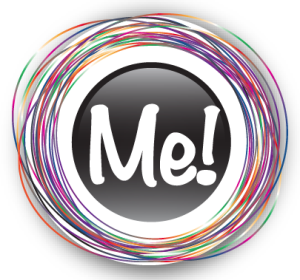 What we think of ourselves is a combination of how we think others perceive us and how they really perceive us, and then the personal evaluations of what we believe we think we are. With this in mind, what drives us really to become the "Me" we are, and want to be, and then, when are we happy with who "Me!" is?
This is where it all started. Trying to teach my children about what kind of "Me!" they wanted to become. Not so easy.
Through many years of raising children, and looking deep into my own childhood experiences to draw from, I realized that my children, and my family's children, and my friend's children, were all experiencing the same similar issues–most of all which revolved around confidence and self-esteem, or lack thereof it. How to learn what "it" is, and most importantly, how to realize how "it" then defines "who" you are as a person—your "Me!"—and then, Own It!
It is apparent that low self-esteem has no measure of time–it lives on in infamy– and continues to be an extremely important topic within our society. Just take a look at the headlines, past and present–kids are clearly confused about their sense of self. We know there is a significant issue with kids' esteem. Research shows this to be true, and actions within our society prove it.
This all boils down to how to teach a child how to understand who "Me!" is.
This is when The JNP Project was born. The understanding of what makes up the faces our inner awesome.
~  ~  ~ 
Note: This Blog is a chronological diary of a start-up-company—The JNP Project's Journey—reading it from the start, will broaden your understanding of the path we are on, together, and hopefully, positively influence you in some way!